About PhotoSieve
PhotoSieve let you select best photos and edit caption, tags, GPS easily before importing photos to Photo management applications or uploading to web services.
This application doesn't modify original photo data. Export selected photos with modified informations to other folder.
Rate the photo and select the rate which to export.
When you load photos for the first time, burst shot photos (within 1 second) are gathered as Stack. You can easily to delete series of unnecessary bursted photos. You can make a stack by selecting multiple photos and unstack.
Compare mode helps you to choose best photo from similar photos. 'Syncronize' option syncs zoom and scroll operation to both photos (based on left photo).
Limitations
PhotoSieve doen't support modifying Caption, Tags, GPS information to RAW photo data.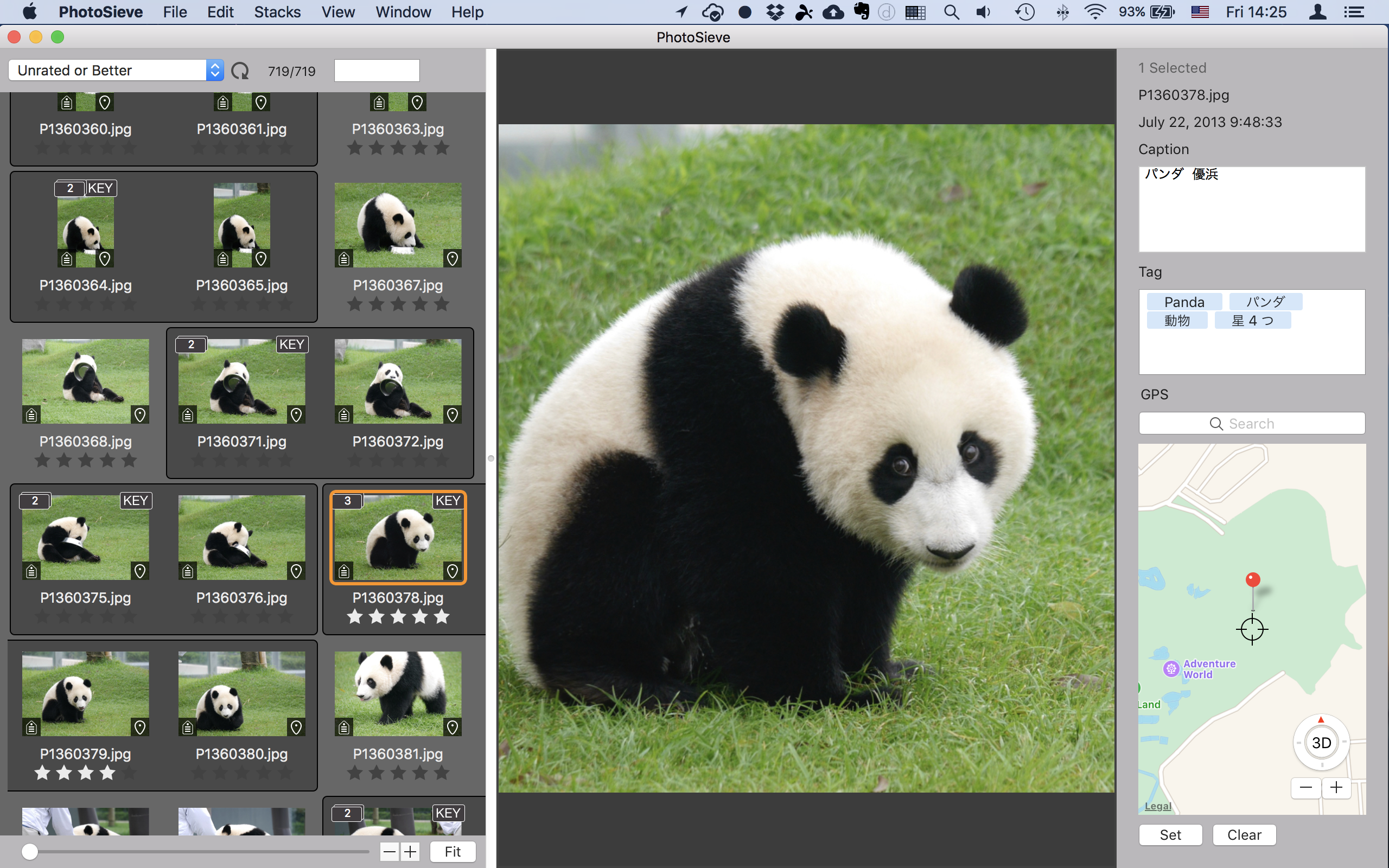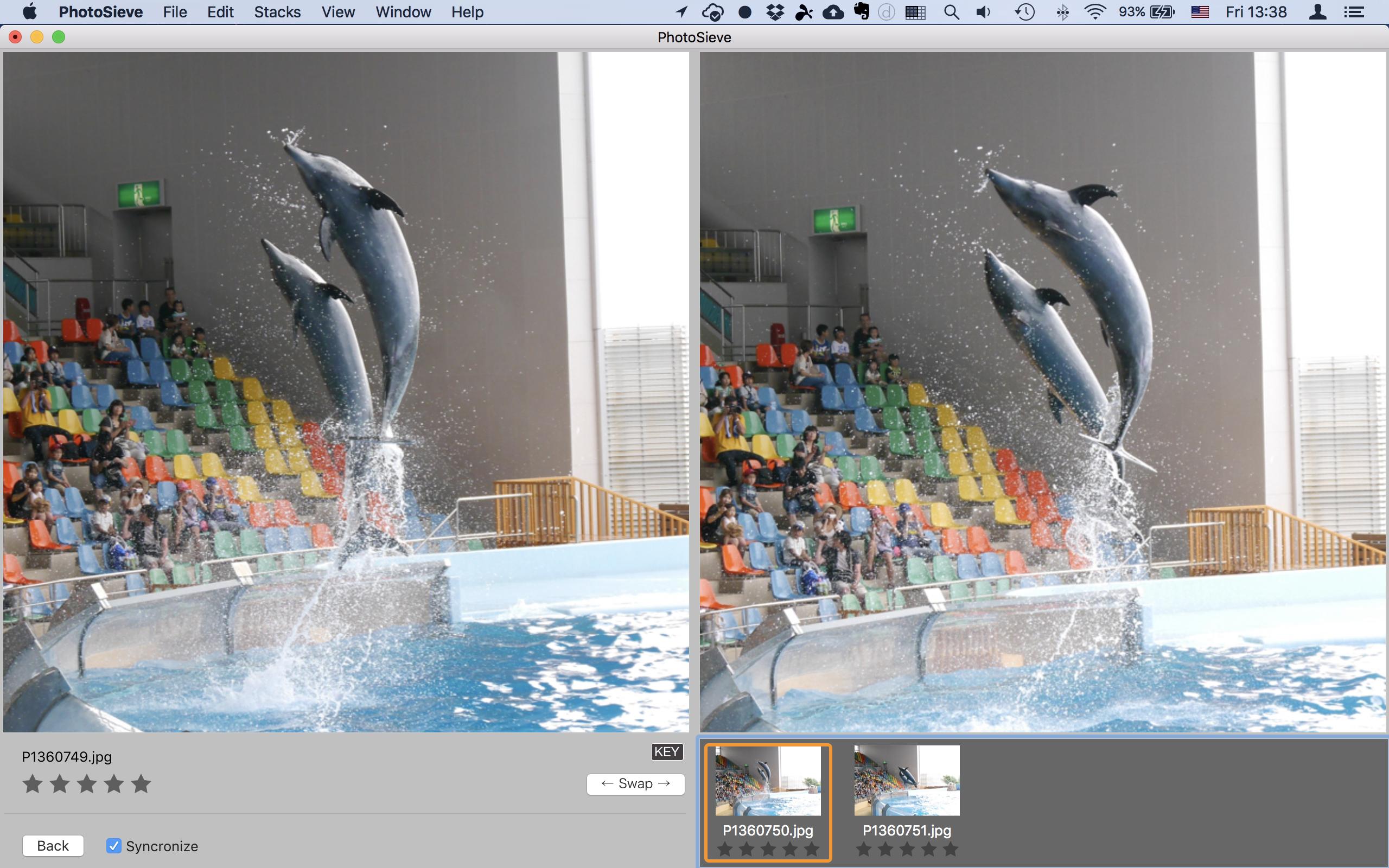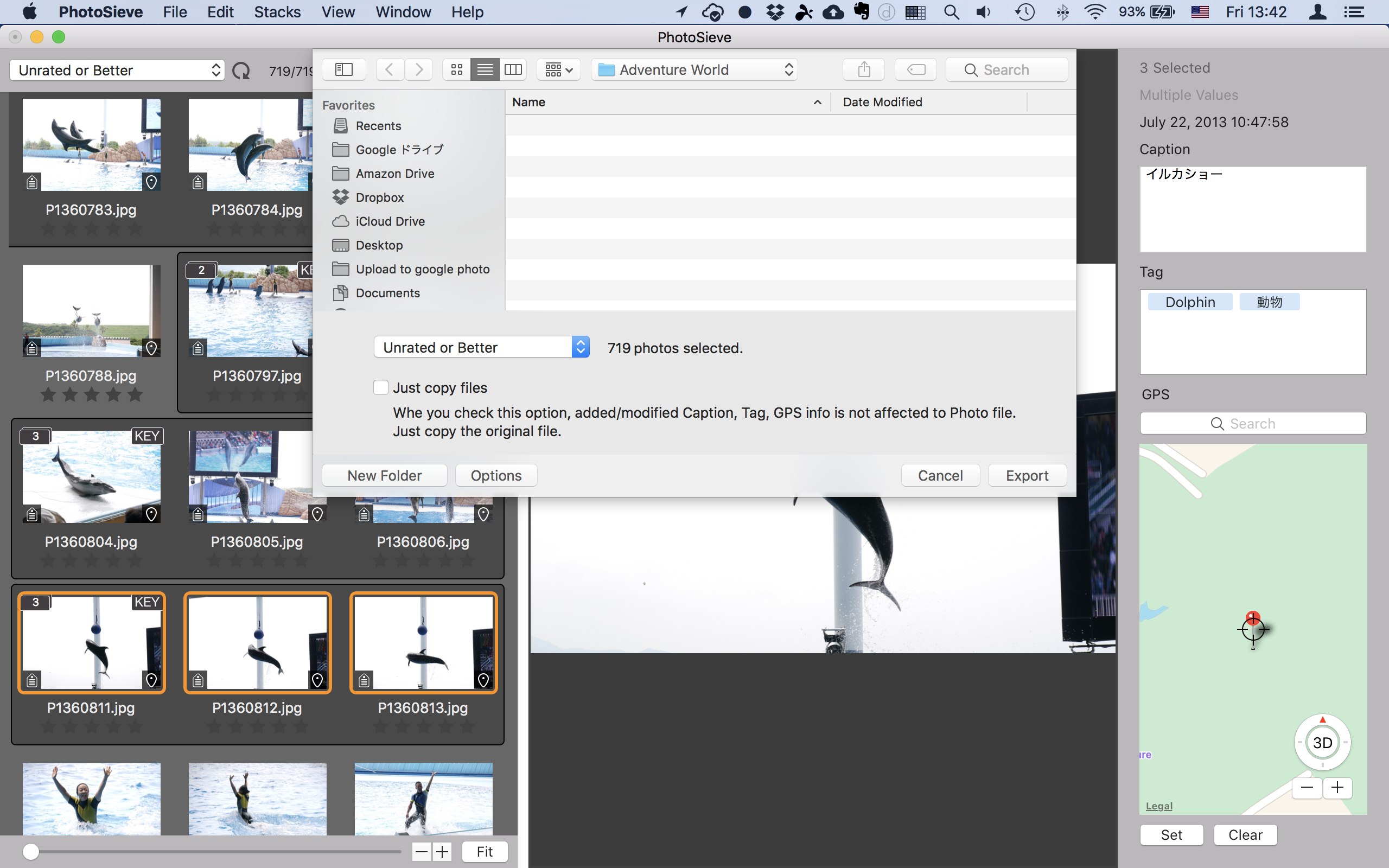 Demo version
You can try every function. But exporting is limited up to 5 photos.
PhotoSieveDemo.zip (2017.08.02)