Latest version is AiPhotoServer ver.2.0.0 is available.
Download AiPhotoServer ver.2.0.0.
---
Server application on Mac for browsing iPhoto/Aperture's photo library from iOS app 'AiBrowser'.
You have to install and launch this application on Mac which has photo library.

First time launch, your photo library is automaticary detected and start to serve with port #50000 and no login ID and password.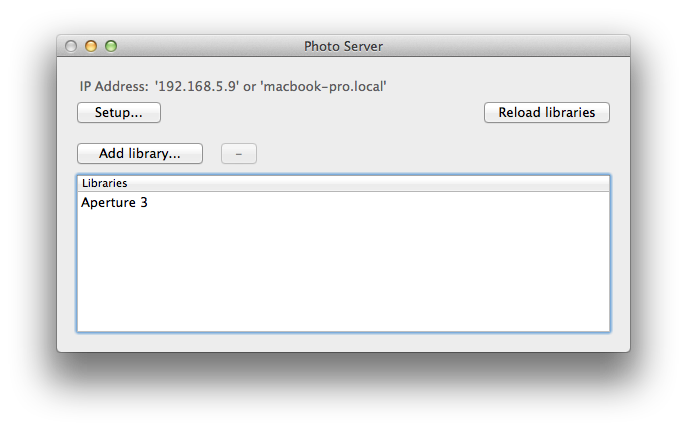 You can change port number and lock the libary with user ID and password by Setting.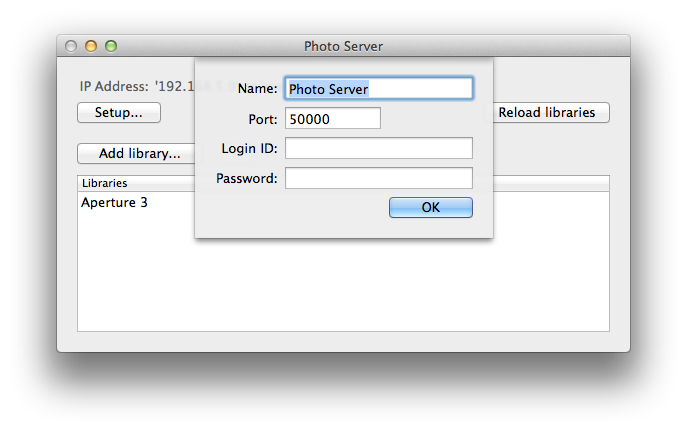 If you have some photo library, click [Add library…] button and select the photo library to serve.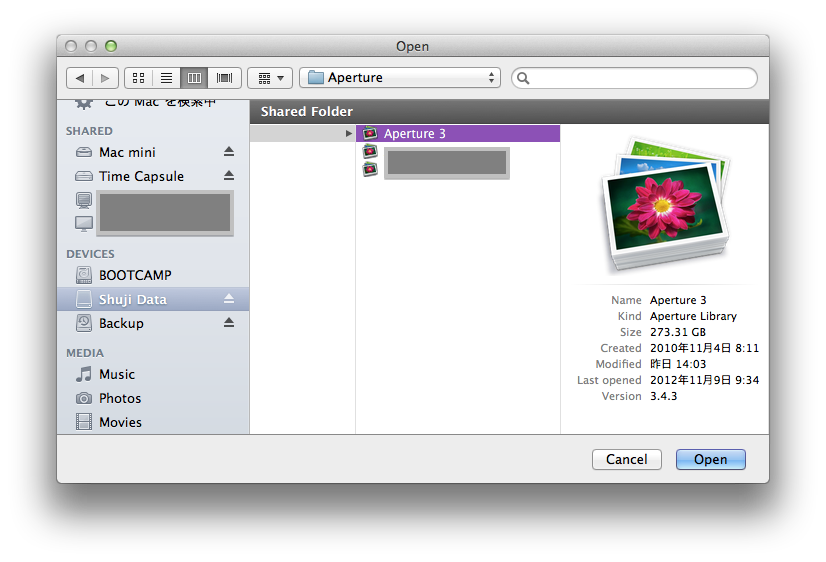 You have to set the same Login ID and Password on iOS app AiBrowser.
AiPhotoServer Lite is free.
---
Hint
AiPhotoServer Lite uses preview image.
If the photo is modified, AiPhotoServer Lite returns preview image. You can adjust preview image size and quality ad preference of Aperture.