iOS App for browsing iPhoto/Aperture photo library on Mac. There is free Lite version, too.
Required environment
Mac
OS X 10.9 and later

iPhoto or Aperture
iPhone/iPad
---
Setup on Mac
Download AiPhotoServer and move into Application folder.
At the first launch, AiPhotoServer select your current photo library.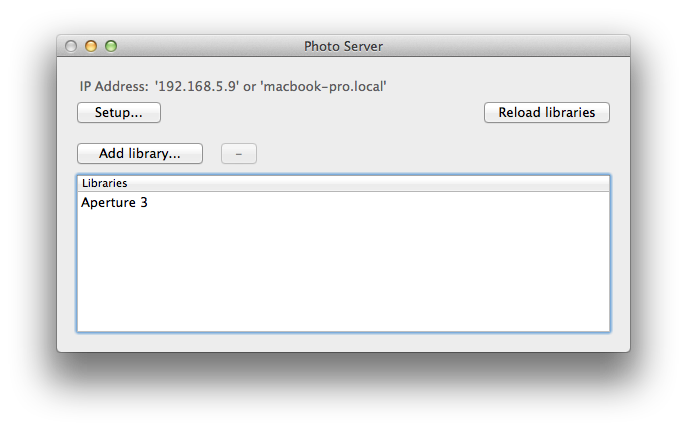 Setup AiPhotoServer
Click [Setup…] button.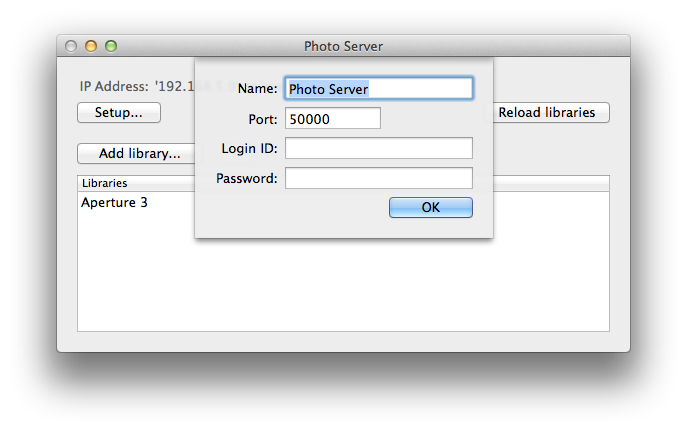 Name: Name for the photo server.
Port: Network port number. The default number is 500000. You don't have to change it.
Login ID & Password: If you want to restrict to access this server, fill the login ID and password.
You can open multiple photo libraries. Click [Add…] button, and select iPhoto/Aperture.
To remove photo library, click the library name and click [-] button.
AiPhotoServer detects the modification of photo library and reload it automatically. Click [Reload libraries] to force reload the libraries right away.
That's all for Mac.
iPhone/iPad uses preview images. To get more hi-quarity image, check the Aperture's Preview settings.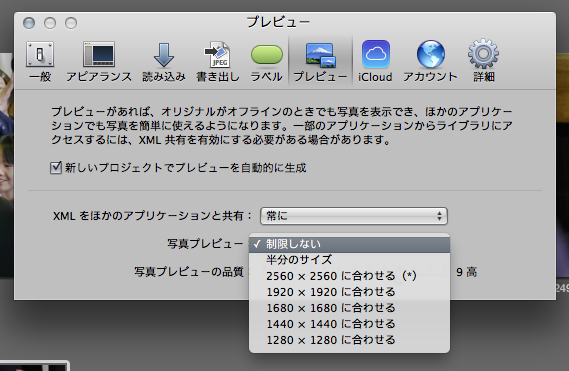 ---
Setup on iPhone
Install AiBrowser. Lite version is here.
First launch, add the server.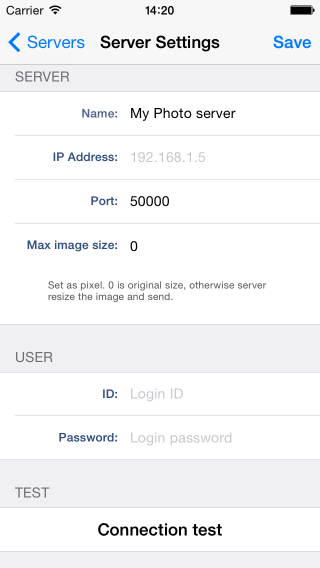 Name: Any name
IP Address:  IP Addres of Mac which running AiPhotoServer. You See '192.168.5.9' or 'macbook-pro.local' on AiPhotoServer's window. Enter 192.168.5.9 or macbook-pro.local whichever you like. If you want to access AiPhotoServer from internet, enter the domain here.
Port: Port number as AiPhotoServer. Default value is 50000.
Max image size: If you set the pixel size, the image is resized to fit the size at server side. 0 is orignal image.
USER ID&Password: Same as AiPhotoServer.
Tap [Connection test] to test the setting is right. If you got error, check IP Address, Port number, ID, Password.
If you want to access from internet, you need fixed global ip address or domain name. And setup the router to forward the packet for port 50000 to Mac which running AiPhotoServer.
Tap [Save] button to save the settings.
---
Browsing
Server list is displayed at top view.
Tap the server name to connect.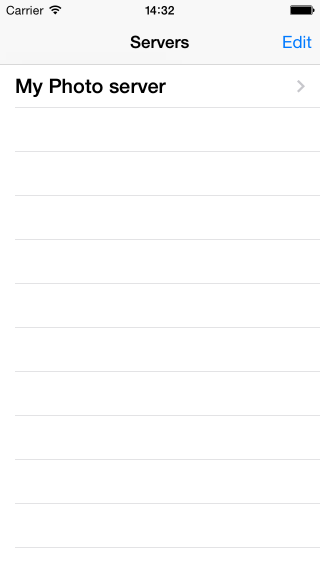 Photo libraries are list up. Tap the photo library to browse.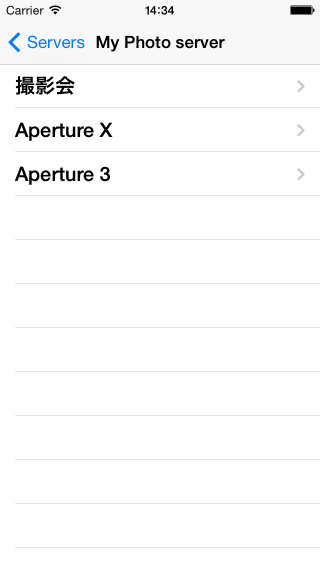 Tap the items to browse.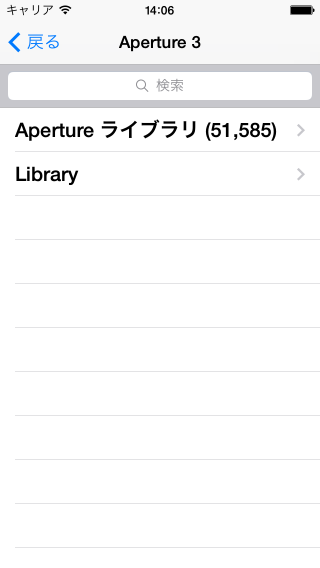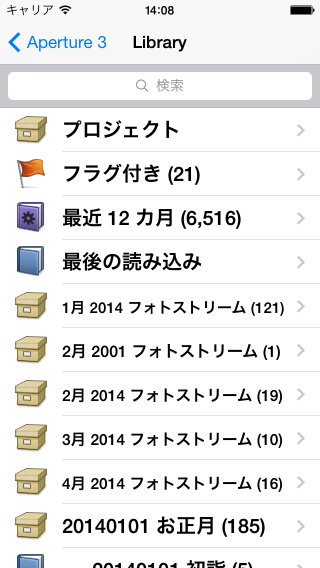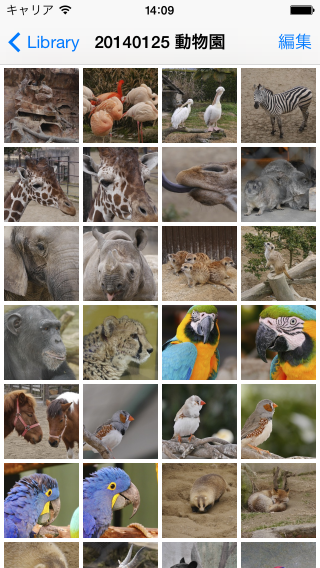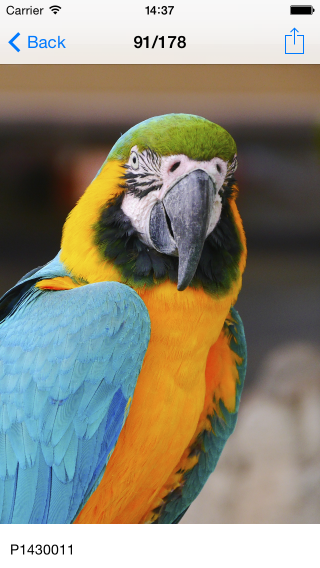 ---
Search
You can search photo or album by word when search bar is presented. Enter word to search. AiPhotoServer searches the current folder/album and into.
※You can search title of album or caption, people name of photo. Not supported keyword.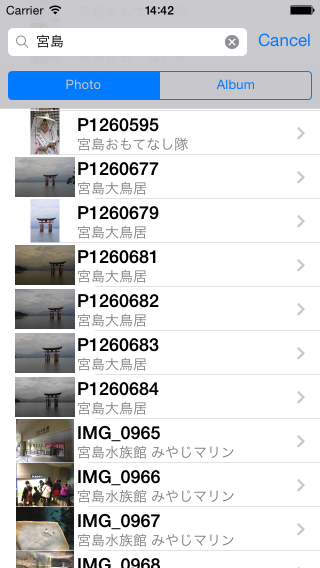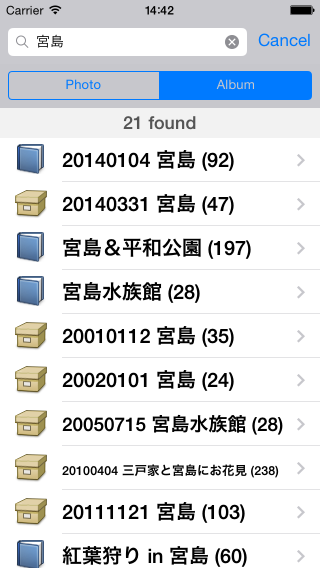 ---
Collaborate with other apps
Tap [Edit] button at thumbnail view, you can select multiple images. And tap right-top button, choose [Save to camera roll] [email].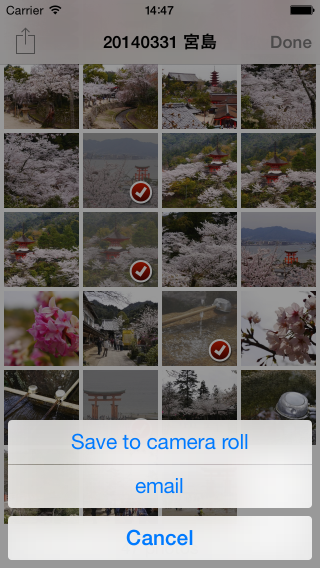 At the photo view, you can [Copy image] [email] [Save to camera roll] [Reload] [Open in…]
[Open in…] shows the other Apps support handling image data like Instagram.