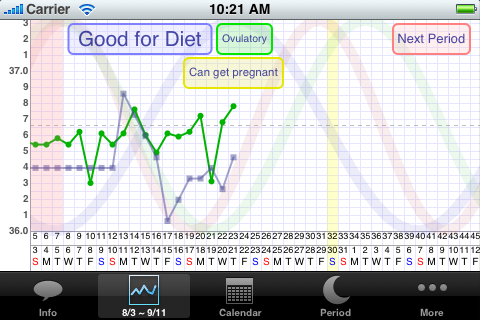 This application manages basal body temperature(BBT) and period cycle. This wold help for lady's health.
Important caution!
This is not for contraception.
Use this application as standard data. It may show wrong expectation data. We do not assume any responsibility.
---
Easy to use, lauch and enter BBT and weight(body fat), check the items, that's all!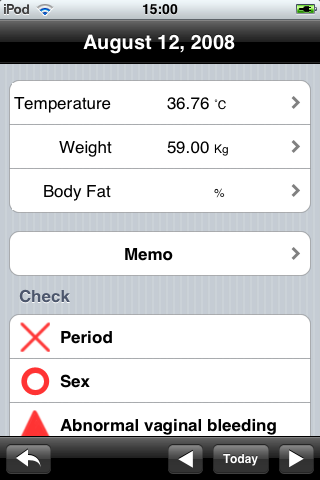 If you don't wanna manage BBT, just check the period, you can see the expectation ovulatory phase, days can get pregnancy and next period days.
With your weight data, see the changes on the chart.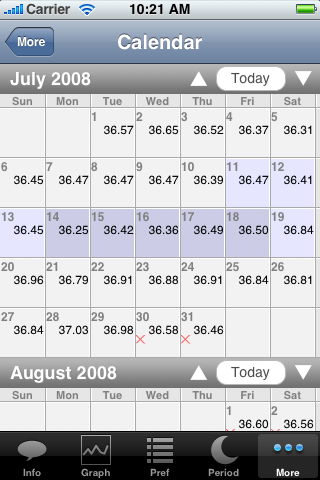 You can write some memo as diary, and have customizable check items.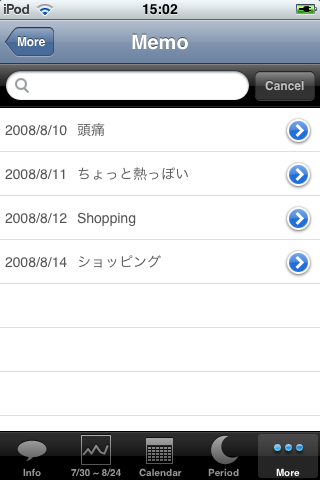 Period information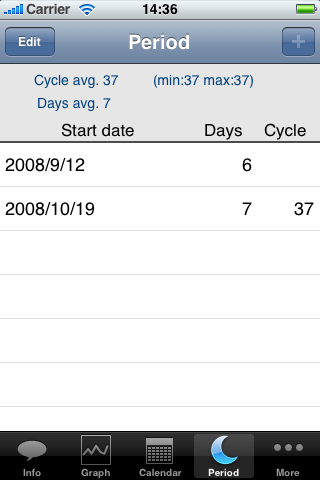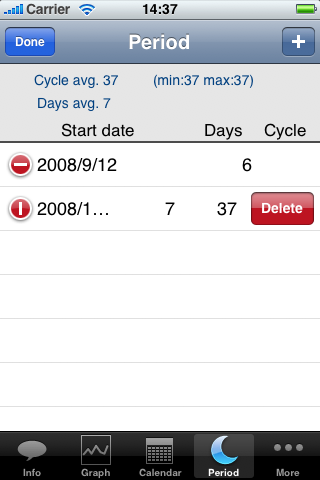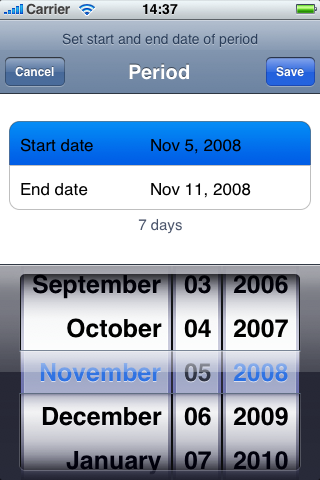 There are BMI calculater and Biorhythm chart as extra function.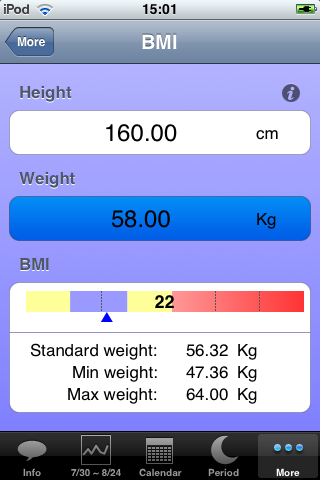 ---
How calculate
Period cycle average
Average for the data length 25 to 38 days only.
Period length average
Average for all data.
Next period
Begins with the last period started date plus period cycle averate to period length average.
Olulatory
Calculate as the 16 days before period start date and 5 days length.
Can get pregnant
3 days before from Olulatory day to after 1 day.
Good for diet
2 weeks after the period ends.
It is standard. It may show wrong expectation data.
---
Preference